Blog
Welcome to the page where we'll post news of any interesting developments at SpaStaff.com and within the industry.
Sunday 05th March 2023
An Update from Miranda Allard
Yes, that's correct – we launched this smart search system at the Professional Beauty Show in London back in 2011. 12 years up the line and we have registered job seekers of over 180 nationalities and employers from 130 countries. There are over 150,000 approved CVs on the database covering most industry related job titles. Covid lockdowns stopped our revenue flow but during those years we received 1000s of new CVs from job seekers keen to find work as soon as spas and salons reopened after the pandemic.
Our aim has always been to be the place where employers know their search results will be relevant and their job applicants to be only those who passed our personal approval. Each CV is looked at by our team and we now only approve 20% - 30% into the database.
It has been interesting to see how the industry has developed over the years. Niche high end brands being bought out by the "big boys" have somewhat diluted the uniqueness of their original concepts. However Day Spa, privately owned Hotel Spas and Salon openings are booming and this is where most of our registered employers come from. They are interested to pick their own staff to ensure a perfect match for their team and client base rather than rely on agencies and large HR departments.
Though we are an online self-service system our key to success is that, unlike the free recruitment portals, we offer a service and for that we ask a minimal fee. Our mission to stay affordable has held the annual fee at £500 (12 months for the price of 2). Our USP for employers is that they are not asked to part with any money until they are sure we have what they want – registration, posting job ads and searching our database to check us out is free of charge.
It is a free service for job seekers - they submit their CV details into our templated format which results in a uniform "smart-searchable" online CV. They know we are the safe place to find a job via the internet. They are always in control of who they wish to receive their contact details – by applying for vacancies on our jobs pages or releasing their full CVs to employers who express an interest from a search.
I wish to thank the many employers who subscribe with us on an annual basis and welcome those new to SpaStaff.com. We are human behind this automated system and always here to help!
---
Friday 04th March 2022
A message from Miranda Allard, CEO.
It is with heartfelt sympathy and concern for all Ukrainian nationals that I reach out to all our registered members to see what we can do to help those who are specifically related to our industry.
There are so many unknowns at this early stage of war and with millions of displaced people and intense fighting it is impossible to predict an outcome. However I urge employers to start thinking ahead as to how they may be able to help. Laws of equal opportunity will always prevail but ensuring serious consideration to Ukrainian nationals or even offering additional short term placements may offer a lifeline – and even if only a few can be helped each one will count.
We have around 500 Ukrainian nationals on our job seeker database. Their crisis is all consuming at the moment, however as soon as timing is appropriate we will be contacting each one of them to remind them that they have a CV in the system and to encourage them to update their personal details, work history, current location and where they seek work. Our industry is centred on wellness and wellbeing so let's bring "welfare" into it and do what we can to help those in need.
---
Saturday 21st March 2020
A message from Miranda Allard, CEO.
SpaStaff.com is a global business with employers and job seekers from over 160 countries making use of our self-service portal. The movement of people across borders has almost slowed to a standstill and most spa, beauty and wellness businesses are now closed in most countries.
This is a critical and stressful time for the human race but care and support by employers towards their work force will play a large part in the recovery process – on both a business and personal level. I urge you to think about the human suffering the laying off of your teams will cause. There are government financial packages here in the UK to ensure staff are kept on and paid throughout the period of essential social distancing – the Job Retention Scheme will pay up to 80% of wages. This may not be the case in other countries so I urge employers to be charitable and do what they can to keep their employees financially solvent, giving them the chance to battle through this disaster without worrying about food and rent.
In the meantime we are still receiving large numbers of CVs from job seekers looking to the future. This quiet period allows them the chance to reflect on where their next job may be when times recover. Inevitably there will be vacancies to fill when good times return. Employers may also like to think ahead – spas and salons will open again one day and it's a good idea to be prepared with a selection of interesting CVs shortlisted and ready to contact when the time is right.
We at SpaStaff.com are here to help – simply email with any questions and we will reply as quickly as possible during our office hours. Remember there is no charge to register, post job ads and search the database – so checking us out is always free!
We wish you all good health, compassion towards each other and a speedy return to normality.
---
Sunday 17th November 2019
Miranda Allard calls for Unified Action
I have just agreed to join Professional Beauty's new campaign to "put an end to modern slavery in salons". We need to do more this end but we also need to work on how to prevent greedy and dangerous traffickers at source.
I happened to be on vacation with my husband in Vietnam when news came through that all 39 bodies in the UK refrigerated lorry deaths were Vietnamese. When the locals heard we were British they wanted to talk about it. They were deeply saddened and angry and even exasperated as to how their own young people could be so stupid to risk their lives in such a desperate and undignified way – apparently believing they were on some VIP journey to the UK. We were shocked – so it was odd to us that shock wasn't their overriding feeling. We gathered that illegal journeys to the UK were not unusual and the risk of danger to life, though not expected, is accepted as a serious possibility. Any shock we observed was due to the horrific nature and number of deaths. It seems the risk takers believe the traffickers' promises of "a better life" earning good money with even enough to send back home. From the photos we see of some of "the 39" they didn't look like desperate people – to me they appear to be full of educated youthful ambition – and for this they were targeted. It might have been scraped together but they each had £30K to pay for their journey. We need to reach out to young people in Vietnam and from countries where trafficking is rife to warn them that promises are nothing but a way to scam them out of money while risking their lives.
We do not know what was in store for the 39 had they lived – but the chances are they would face the harsh reality of being destitute as illegal immigrants in an expensive foreign land. Would they have been caught up in modern slavery? We will never know…..but all too often that is exactly what happens and nail bars and salons are often where they end up with little or no pay and too afraid to go to authorities.
I noticed recently that posters have appeared on the cubicle side of toilet doors in motorway service stations – asking the public to be aware and report if they suspect slavery of any kind. Many of these posters appear to be of workers in nail bars. I wonder how many members of the public suspect and report suspicious activities. I wonder how many of those reported are investigated. If our own industry is a recognised area where modern slavery exists we must all do more to act – engage and work with our authorities to prosecute law breakers and release those trapped. We must use social media and whatever means possible to spread the word back home to convince and discourage those who unwittingly believe a better life awaits them elsewhere.
Please forward this Blog link to anyone interested in ending modern slavery https://www.spastaff.com/blog
If you wish to join the PB campaign click https://professionalbeauty.co.uk/site/newsdetails/help-end-modern-slavery-in-nail-salons
---
Friday 27th September 2019
Singapore 14-17 October
The agenda for this annual event has just been announced – and as always it is packed full of thought provoking ideas, discussions and presentations. Industry leaders are invited to attend and participate in the sharing of their aims and ideas for making our world a "well" one – and how best to manage this via wellness properties, treatments, diet, fashion and other green and sustainable methods of practice within the industry which all delegates represent.
Discussing how to live well is not new but an interesting topic being introduced this year will cover the trend towards dying a well death. This all too often taboo subject is being brought out of a personal, private and often hushed "don't want to go there" place with a growing trend towards openness and acceptance. Here in the UK we have many fantastic volunteers, charities and professional organisations that support how to live well with life limiting disease right through the process of end of life. While being culture sensitive it will be interesting to hear how we can further improve quality of normal everyday life to ensure a healthier death.
Wellness in the workplace is a regular GWS topic. We will hear how delegates have progressed in this vital area and new practices will be shared to inspire those who still need to up their game and reap the reward of staff retention with a happy and content workforce. I have just read a post on Linked In from Richard Branson who says simply "People do their best work and can be their happiest selves when they feel comfortable and confident".
---
Friday 09th August 2019
My how this movement has grown in only 3 years!
The 3rd annual World Wellness Weekend is only a few weeks away. In the last 12 months registration has more than doubled to 2000+ properties in 100 countries all offering free 60 minute wellness sessions covering mindfulness, beauty, health and fitness of all kinds.
The aim is to open your doors and provide your services over one specific weekend to offer wellness to all and make a "world of difference". Activities may involve large public open spaces, small studios, gyms or treatment rooms. Anything and everything can be showcased while offering free taster sessions with the aim to trigger masses of new comers to the benefits of enhancing their own wellbeing.
Ideas and examples of activities and registration details can be found on the multi lingual website founded by Jean-Guy de Gabriac whose enthusiasm and passion is driving us all to do what we can to promote wellness to all.
https://www.world-wellness-weekend.org/
---
Wednesday 08th May 2019
Ask Beata is a brand new service provided free of charge to all spa therapists and their managers.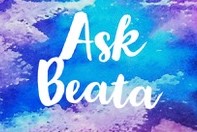 Beata Aleksandrowicz offers interactive sessions using Facebook Live where industry professionals can join the conversation to ask questions and hear the feedback from other participants – to expand knowledge and understanding in the wider world of wellness and wellbeing. The next session will take place on 9th August at 12.30 UK time (GMT + 1).
To take part simply go to: www.puremassage.com/ask-beata where links are found to register free and also to ask questions in advance of the session.
Some topics that Beata expects to discuss include:
​Workplace wellness
Changing the perception of massage
Self-care routines
How to recognise and prevent burnout
Signature massages
Injury-free techniques
Authenticity in the spa
Profit vs people
The future for therapists
Sexual harassment
What advice can I give and what is the red line?
I first met Beata at the 2017 Global Wellness Summit in Kitzbühel where we discussed the importance of treatment quality over luxury and location – something we both feel passionately about. Beata is an expert on massage and healing and is the creator of the Pure Massage Training Method. Beata provides spas worldwide with advanced training and she is a powerful advocate on educating people about the importance of touch, massage and spiritual growth. According to her new website one of her leading statements regarding the significance of wellness today is "Taking care of your Therapists". Having recruited globally in the spa industry for 20 years and watched the fast turnover of staff with dismay this seconds what I have always tried to point out to employers. I congratulate Beata with setting up her new interactive session for all – offering to share her extensive knowledge free of charge.
---
Saturday 28th July 2018
SpaStaff.com supports World Wellness Weekend
It's time to take action!
Jean-Guy de Gabriac of Tip Touch International is founder of Word Wellness Weekend and responsible for creating the infrastructure where professionals can register and enthusiastically encourage us all to enjoy any activity which makes us feel good. He says "Together, let's touch the heart of millions of people to inspire FUN & healthy lifestyles! It feels GOOD to be WELL!"
With ideas from Paddle Yoga to nutritional cooking classes you too can register and promote your property offering free activites to enhance happiness and wellbeing over this special weekend.
400 properties in 66 countries have already registered online for the 2nd edition of World Wellness Weekend (22-23 Sept, 2018) Register to locate your property on the World Wellness Map and join to elevate wellness worldwide:
https://www.world-wellness-weekend.org/register/
---
Tuesday 20th February 2018
A Blissful Spa Treatment experienced by Miranda Allard
I recently had the good fortune to spend some quality vacation time with my family at Constance Lemuria in The Seychelles. The whole experience was so good that after resisting for many years I finally signed up to Trip Advisor so I could write a great review!
The success of both a hotel stay and particularly the enjoyment of each spa treatment is very personal and subjective. I have always championed that, for me, the natural ability of the therapist has to shine through and even if a treatment is technically perfect it isn't the same if the therapist's touch is taught rather than coming from within.
If I have time I usually like to try the spa signature treatment as well as a personal favourite. I often book a Hot Stone Massage – checking first that the stones are actually used to massage rather than set onto chakra points from start to finish which some spas seem to think comes under the title of a hot stone massage rather than a massage while hot stones sit on chakra points! I love spas where the menu offers treatments with a unique slant rather than those restricted by brand training.
This was a 90 minute treatment and it was explained that I would first be massaged by my therapist's hands and then with the heat from the stones before the stones themselves. There was still time for my lower back (my personal weak spot) to receive some extra attention and I soon forgot that hot stones were going to come in at all. Then I noticed her hands becoming warmer and warmer and deliciously soothing - she had positioned hot, and I mean very hot, stones by my side and she swiftly moved her hands from stones to body between each stroke – creating the most wonderfully affective "hot hand massage". Once the stones were cool enough (though still hot) they were brought into the massage in the usual way.
My husband had booked the same treatment at the same time – the result being that we both staggered back into the relaxation area like a couple of zombies – wonderfully relaxed! I do travel a great deal but this "hot hand from hot stone" massage was a first for me and I hope not the last. Thank you U Spa!
---
Wednesday 03rd January 2018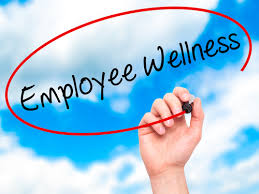 The New Year has arrived and with it comes the traditional time for reflection and goal setting to improve ourselves as worthy human beings for the year ahead.
Wellness in the workplace has become a hot topic over the last 12 months. At conferences and summits I have listened to spa owners and experts speak about how our industry is benefiting from this growing trend to offer wellbeing services to the corporate world. But I wonder what they, as employers, are doing to improve the lot of their own employees – those hard working individuals who are actually bringing wellness into the workplace of others?
Are spa and beauty employers thinking about the welfare of their staff beyond statutory health and safety? This is a huge topic and sometimes the smallest of gestures such as a "thank you" note can lift the spirits of a hard working individual. Team morale is boosted every time a boss recognises and appreciates the workforce beyond contracted commission. Both physical and mental wellbeing is crucial when maximizing productivity – this could be offered by further training to minimise injury or agreeing to more flexible hours to retain a good therapist who has a complicated home life.
I would welcome comments from both employers and job seekers who are already experiencing wellbeing improvements within their team. Please comment below or email me directly with your suggestions and successful implementations and I will post a regular blog to share these ideas so that others can learn from your achievements.
Remember - A good measure of a great employer is the rate of staff turnover – happy, healthy and stress free employees think twice before leaving!
---
Monday 30th January 2017
Six Years in Business!
In February 2014 I wrote a blog highlighting our achievements in the 3 years since the new online version of SpaStaff was launched. We were proud to announce over 7,500 job seekers and employers from 52 countries had registered with us. Another 3 years down the line and we have rocketed to almost 30,000 registered job seekers of 160 nationalities and we serve several thousand spas and salons in 133 countries.

Though we are an online self-service system our key to success is that, unlike the free recruitment portals, we offer a service and for that we ask a minimal fee. We are humans behind the scenes – we read every CV which comes in to us and we reject around 50% as being unsuitable for our employers. We answer emails and assist from behind the scenes to help our employers make the most of our recruiting system. Our USP is that employers are not asked to part with any money until they are sure we have what they want – registration, posting job ads and searching our database to check us out is free of charge.
From the job seekers point of view we are the safe place to find a job via the internet. They are always in control of who they wish to receive their contact details – by applying for vacancies on our jobs pages or releasing their full CVs to employers who express an interest from a search. Bogus employers offering fake jobs and demanding money towards visas will always be there – but we check all our registered employers are genuine and the small fee we charge for credits appears to be a successful deterrent to the bogus variety.
We continue to receive some wonderful emails and testimonials from happy job seekers and impressed employers – with many re-subscribing on an annual basis. Our aim has always been to remain as affordable as possible and our annual fee of £500 (12 months for the price of 2) is set to stay for the foreseeable future. We look forward to seeing extensive growth over the next 3 years and feel sure that we are well on the way to being the first place to go when looking for work or finding new spa staff.
---
Friday 29th July 2016
Opening a new day spa and looking for tips on recruiting a talented team?
Recruiting a talented team is, in my view, the most important piece of the jigsaw for the success of a new spa business. I have always championed that quality of treatments should be a much higher priority than luxury and location.

Miranda's Tips:
Plan your HR budget and don't press for the minimum spend – you get what you pay for!
Don't appoint too many employees preopening – build your team as bookings pick up keeping everyone busy from the start.
Pay a good basic salary to encourage new employees to join your team. If business is not immediate they will worry a commission based salary could be risky for them – make it known that this is likely to change when it becomes more profitable for all - which is an incentive in itself.
Appoint a great Team Leader (Spa Manager) and you will have a happy work force. Ticking the finance and capability boxes for management – even with certificates of training – do not necessarily make for a "good" team leader. Whether the owner is managing or a manager is appointed it is essential they are liked and they have the respect and trust of their team as well as the hands on ability to train. Spend time and, if necessary money, on finding this person first – they will then guide with recruiting the rest of the team.
Advertise - post individual ads for each job title rather than trying to attract a team via a general ad. Tailor the ads accordingly – remember to sell the job as well as stating the required criteria for applicants. Give them some knowledge of the size, concept, products, salary and benefits – the more information they have the more likely they are to apply and be seriously interested in doing so.
Shortlist – choosing your employees is very individual and, though specific criteria must be met and checked, your gut feeling should not be ignored. Look at where they have previously worked and for how long – is their past experience in tune with your concept?
Interview – if they cannot be met in person arrange a Skype interview. Do not "cold call" them – email them to arrange a time and give them a chance to check you out and prepare themselves – remember this is a two way interview! I know managers who even watch trade tests over Skype and spot potential with further training on arrival.
Check references – I am a firm believer in calling past employers and speaking with them directly.
The Contract – make sure the contract is completely clear and that it covers your commitment to them as well as theirs to you. Show patience when explaining any unclear points. It should be read and signed before the arrival of the employee.
Look after your team and they will stay loyal to you and your business. Employees who are content don't leave and instead they build you a good and regular client base.
http://professionalbeauty.ae/site/blogdetails/ask-the-expert--we-are-opening-a-new-day-spa-before-the-end-of-the-year-and-are-looking-for-some-tips-on-how-to-effectively-recruit-a-talented-team-
---
Monday 06th July 2015
At the recent Spa Management Summit at Beauty World Middle East in Dubai I was asked to speak about some of the challenges facing recruiters within the spa industry in this region. Without repeating the entire talk I would like to share a few key points in this latest Blog.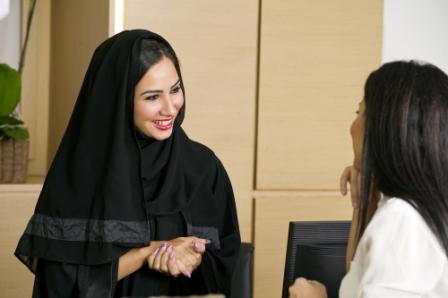 As the "middle man" between job seekers and employers we often receive feedback from both sides concerning specific difficulties when offering or accepting jobs. Employers most commonly ask why their job offers have been turned down, while Job seekers come to us for advice on a range of issues. Jobs are sometimes offered via email without any attempt to interview, some employers expecting acceptance without putting forward contracts or job specifications… Salaries range from approximately $400 a month to $1800 a month (for therapists) while some contracts have severe financial penalty clauses for early termination but others don't. Good therapists will pick and choose who they work for – though operating globally, SpaStaff alone has over 600 registered employers in the Middle East!
I would urge employers to consider carefully three key elements when recruiting new staff: Trust, Lifestyle and Competition. Over the last 10 years the world has opened up for migrant workers and so Middle East employers have to work a little harder now to encourage applicants to work for them. They need to get across that, contrary to some stories heard by job seekers, they are a fair and caring employer. Lifestyle is now an issue and it is vital to give applicants the confidence that they will be living in decent accommodation and that their basic salaries are enough to be able enjoy the good life which the region has to offer on their days off. Commission is always an incentive but too heavy an emphasis on this, with no guarantee that enough work will be there even for the excellent therapist, makes this a risk factor for job seekers. Migrant workers can now head off to countries with emerging spa markets such Russia and China and Eastern Europeans who are now members of the EU can head over to the UK or any other member country of their choice.
This is just a taster of what was said at the talk which was received very well by those who attended the summit. Though SpaStaff is a self-service automated system, we are human behind the scenes and happy to help - so email us if you have any questions!
---
Wednesday 29th April 2015

"ONE DAY CAN CHANGE YOUR WHOLE LIFE!"
SpaStaff is proud to support Global Wellness Day on June 13th – Are YOU taking part?
Global Wellness Day will be celebrated this year in 36 countries bringing together the spa and wellness world. Through showcasing and sharing experiences and opportunities their mission is to educate the wider community towards a healthy lifestyle. A growing number of spas, hotels, health clubs and wellness resorts open their doors to the public on this one day and offer classes and experiences free of charge while fitness professionals promote activities with group classes on public spaces.
How to join GWD and participate:
Visit the website which explains more about the concept and vision. It is as if the Spa & Wellness industry were organizing a worldwide "Open House" on the same day to catch the attention of the public & the media! So once you have decided how you would like to participate and what activities you will offer – remember to promote your events! Of course this in turn should bring you a fresh wave of new business with participants realising the long term benefits of continuing with their sampled experiences of the day.
Below are some suggestions of activities that Spa & Fitness teams could organize in order to cater your regular guests/members & attract locals:
- a class or workshop on movement (yoga, pilates, dance, tai chi, Alexander…) ;
- a guided relaxation (meditation, creative visualization…) ;
- a class or workshop on breathing (pranayama), chanting or singing… ;
- short massage sessions (10mn on hands, head, back, feet) so participants (spa virgins) can feel the difference between before/after ;
- massage workshop (with loose clothes on) to understand the physiological benefits of massage techniques (petrissage, pummelling, pressure points, TCM) to feel more relaxed or energized and how to give a 10mn massage to loved ones to share the sensations ;
- Nutrition talk / workshop (with a dietician, nutritionist…) ;
- cooking workshop with the hotel chef or of a nearby healthy restaurant (for day spas) ;
- a tea ceremony to understand & savour the benefits of white, green, red & black teas ;
- a delicious & revitalizing mixology session / class with the hotel Barista or local owner or manager of a smoothie bar (for Day spas) ;
- physical / fitness activities or challenges (a race in the neighbourhood or fun/stimulating indoor activities) ;
- a flash mob (dancing, or moving through standing asana...)
- a talk / conference / book signing with an author on health-fitness-nutrition-beauty-wellness) or about confidence, growth, personal development... ;
- creativity workshop to write a short poem (haiku...) or create a zen garden in a frame with sand & rocks ... ;
- a make-up workshop ;
- workshops on Corporate Wellness & the prevention of Stress Repetitive Injuries...
For more information contact Jean-Guy de Gabriac, International Coordinator (Jean-Guy@globalwellnessday.org) who will introduce you to the nearest Wellness Ambassador in your region & share with you some operational steps to be ready in 7 weeks.
Visit www.globalwellnessday.org/en
Like https://www.facebook.com/globalwellnessday?fref=ts
---
Wednesday 25th February 2015

As SpaStaff offers a direct line of contact with 1000s of Spa Managers around the world we are keen to assist with the promotion of new and exciting ideas which aim to improve the quality of our industry. The Global Mentorship Pilot Program which was announced at the GSWS in Morocco last September is an inspirational development for those keen to improve their spa management skills. The project is spearheaded by a team of spa and wellness experts from around the world. The first session started in January and will run until the end of March with the second group working from April to June 2015. 17 seasoned spa directors serve as mentors to spa managers in the spring of their careers looking for guidance and inspiration.
This pioneering program is led by Jean-Guy de Gabriac, CEO of Tip Touch international spa training and consultancy, and Deborah Smith, Principal of Smith Club & Spa Specialists, a US-based wellness consultancy. Each mentorship pair will meet twice a month in video conference or by phone over three months to hash out career challenges identified by the mentee.
I met with Jean-Guy at the European Spa Convention in London two days ago and he was keen to answer my questions on behalf of those who may consider applying to the program – which incidentally is free of charge at this time.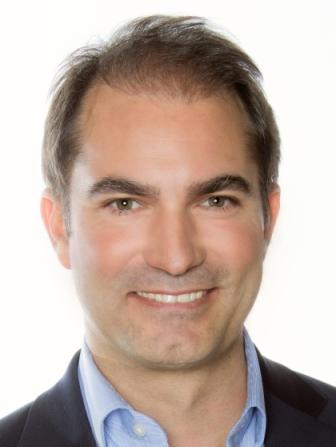 You are still a "Pilot Program" – from feedback so far, when do you intend/hope to drop the word Pilot?
Since this is Year 1 of the first-ever international mentorship program for Spa Managers, we want to test-drive our operations before we truly go global in 2016. That said, we have thoroughly prepared this launch in order to have the most efficient structure & team as possible:
* Two co-chairs (Deborah Smith, Principal Smith Club & Spa & I, founder of Tip Touch International) so that there is always one of us supervising when the other one is too deep in running his/her own consulting or training missions
* Committee members supervising a group of regional Mentors, inspired by Anna Bjurstam (owner Raison d'Etre & VP Spas Six Senses, supervising Australia-Asia), with Geeta Morar (CEO SVA Spas, Mentor for India), Shahida Siddique (Owner & CEO Spadunya, supervising the Middle-East), Deborah (supervising the Americas) and me supervising Western Europe.
* a Communication team to amplify the message across the world with Rick Duarte (GM Sundara Spa), Joanne Berry (founder Spa Remedies) and Carla Minsky (senior Press Relations working with Rick)
* an Administrative Assistant, Kate Sornson, following up the Mentor-Mentee relationships on a daily basis
* a very supportive & forward-thinking sponsor for 2015: Biologique Recherche.
As you can see, we have a full-fledged team to make this program walk, run & fly!
If all goes according to plan, in 2016 we will drop the word « Pilot » to run the « Global Mentorship Program », expanding our reach geographically & to other key professions of the Spa industry… (stay tuned for more ;-)
This first session started in January and concludes at the end of March and the 2nd session will run from April to June – you are taking applicant requests from May for Jan – March 2016 – does this mean the last two quarters of 2015 are full already?
We are running only two sessions in 2015, each lasting 3 months, so we can test the concept, analyse results in July and draft the 2016 development plan that will be presented in November at the Global Wellness Summit in Mexico city.
You are right to point out that applications for next year's Mentees AND Mentors will open from early May to end of June 2015. We truly hope to also attract Spa professionals from Africa, China, Eastern Europe… and really go "global".
Has anything interesting or unexpected come out from these first weeks which might change the way the scheme is run or pitched?
We unfortunately lost a Mentor who got herself in-between jobs; two selected Mentees dropped out because of overload in their spa making them unsure that they could truly commit; some regions took a little longer than expected to lauch… but other than that, the program is running smoothly under Kate's scrutative eye, and that of the regional supervisors.
Does or could advice from a Spa Director from one company conflict with specific brand training and culture of the mentee?
I do not think that this is possible for two reasons:
* Mentors are not "consultants" fixing or changing things in their Mentees' spa (we have a clear Mentor's Handbook explaining the Code of Conduct in detail) ;
* Mentors will use their experience & positive psychology to help Mentees grow their inner confidence so that they better analyse the several options that lie in the challenges they are facing in their operations, priority-sorting, and time-management so that they make more informed decisions, during & after the Mentorship program.
Surely Senior Directors (Area Directors) from large company brands should mentor their own junior managers – leaving your scheme to help small or individual businesses?
Indeed, it is our hope that each major Spa and hospitality group starts its own internal Mentorship program, like Four Seasons, Mandarin Oriental… This is why we involved some key group Spa directors to try the ropes of our Mentorship PILOT Program before they, hopefully, adapt it to the structure of their group and roll it out internally. In 2016, we hope to see these initiatives flourish, so we can focus more on stand-alone facilities which are in greater need of help.
I see you have Spa Directors mentoring Spa Directors – is it just a number of years in office thing or is it small spas needing help from those running large spas?
Actually, different countries have different cultures and use different titles covering similar managerial realities: Spa Director, Spa Manager or Spa Supervisor.
So many spa managers (unfortunately) think they have "made it" and think they know it all now they are "at the top" – so to come asking for a mentor might be seen to be an admission of unworthiness of their job title – so could this lead to pitching your scheme more to spa owners as valuable training for their managers rather than pitching directly to their managers?
As the song goes "You can lead a horse to water, but you can't make it drink"! The Global Mentorship Pilot Program caters for professionals, with high-potential, yet humble, with a yearning to grow as individuals, in order to better serve their team, GM-owner-stakeholders & their clients, of course.
For those thinking they already "know it all", although our industry is constantly morphing according to the trends, I would like to remind that all champions have a coach and that there is always a higher level in business efficiency, guest experience & leadership that one can reach. Complacency is a pitfall!
We are servant leaders & mentors, striving to inspire many others worldwide, who, in turn, will also guide & inspire talented professionals in their respective countries. We have enough to do for now with those who clearly understand the benefits of the program and want to contribute… we have no time to waste convincing undecided people to join: that is lesson 1.0.1 of time-management & priority-sorting ;-)
Apart from requiring 2 years of spa management experience who do you think should really be applying and would benefit most as mentees? Is it shaking down to a particular type and size of spa or company which needs mentoring the most?
All 105,000 spas in the world have operational challenges (competition, HR, clients' attraction & retention, guest experience consistency…) or linked to their life-stage: launch, sustaining growth, repositioning or turn-around. All Spa Managers need to constantly adapt, whether operating a day-spa, or in a hotel, club, resort or on a cruise. The most important factor is that our experiential industry is PEOPLE driven, with external guests & internal guests (staff). You can manage things, but you cannot manage people: you have to lead them. In this sense, the Global Mentorship Pilot Program ambitions to help transform Spa Managers into "Spa Leaders"… that is the revolution that we are starting this year and that we hope will grow in years to come …
For further information go to www.facebook.com/GlobalWellnessMentorship or email jean-guy@tiptouch.com
---
Tuesday 22nd April 2014
by Miranda Allard
Although luxurious pampering is still in demand, many spas today are broadening menus and extending facilities to include wellness options. While there is no doubt that relaxing treatments alone do help to relieve stress and promote general well-being, the term "wellness" is becoming the fashionable headline.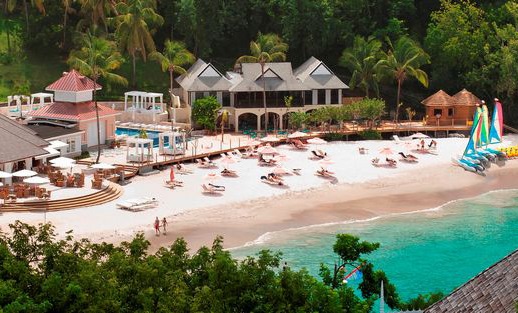 The spa industry definition of wellness is generally accepted to be "the quality or state of being healthy in body and mind". This more holistic approach is on the increase with nutrition, yoga, meditation, pilates, outdoor fitness activities, lifestyle coaching, complementary medicine and therapies now commonly seen on "spa and activities" menus.
Having recently decided on a wellness holiday myself, I browsed hotel websites and internet travel specialists but often found the options to be rather intense and intimidating. Most included a combination of spa treatments, physical activity and exercises to improve both body and mind, but most also appeared to be targeting those who regularly partake in these activities. It could be rather unnerving for a complete beginner setting out to discover and explore the benefits of "wellness" to find themselves a novice in a yoga class full of yogis. Many activities or treatments were charged for suggesting the whole experience was likely to become expensive.
I liked the look of Canyon Ranch and Golden Door in the USA and have heard very good first hand reports from their guests, but really wanted to be in a tropical setting by the sea. To have fun while feeling virtuous I opted for 'Le Sport -The Body Holiday' in St Lucia. "Give us your body for a week and we will give you back your mind" is their motto. So my husband and I handed over our bodies for 2 weeks in the hope that it would give us all a better chance! The brilliant thing about TBH is that it was fun. Wellness is very individual and reasons for being "less well" vary hugely so it is important to make positive choices and not to feel pressurised when choosing activities. At TBH you pick from an extensive list of daily classes which include much more than the expected yoga and pilates – and every guest has a daily spa treatment included in the package. Guests are encouraged to try new activities which they may have thought about but never experienced while classes of different levels are offered to keep the experts happy. There are opportunities to book private sessions with experts ranging from fitness, nutrition or acupuncture to sailing, golf, tennis and dance. This is the place to discover new ways to live a healthy lifestyle – and which, more importantly, can be continued when back at home.
Plenty of properties offer yoga "retreats" so we need to emphasise the word "holiday"!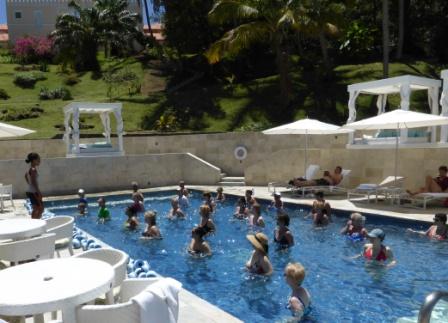 The gap in my view is the much wider market of the first timer and converting them into enthusiastic repeaters. All inclusive packages encourage guests to try something new and explore their wellness options while feeling pampered at the same time. Remember in this hectic world we live in that simply stopping and resting for a few hours every day sets most of us back on the right track which is why so many opt for the simple beach holiday – believing a rest is ALL we need. So clever marketing of attractive and affordable but holistic wellness packages is essential. Taking advantage of media interest in wellness must make NOW the right time to adapt.
---
Tuesday 18th February 2014
We well remember our excitement just 3 years ago this weekend when the new online version of SpaStaff.com was launched at The Professional Spa and Wellness Convention in London – with just a few hundred CVs on our database.

Three years down the line we have over 7,500 registered job seekers and employers from 52 countries currently advertising vacancies on our jobs board. The 34,000 visitors to our website in our second year rocketed to 125,000 in year three! This has been achieved just by word of mouth from satisfied job seekers and employers – no advertising - and we also notice our raised ranking by Google to the first page of results.
One key to our success is that employers are not asked to part with any money until they can see we have exactly what they want – and then their cost is minimal compared to advertising and agency fees. Our great variety of CVs has quality as the common factor, (only around half get approved and released into the system), and the consistent format makes it easy for employers to compare and contrast.
From the job seeker's point of view it is very clear that we are the safest place to post a CV online. There is an increasing problem of bogus employers picking CVs from free websites, interviewing via Skype and then offering fake jobs with the promise of free flights and accommodation. After accepting the position the job seeker is asked for a small sum (around €200) towards the cost of their visa – only to find the 'employer' vanishes with their money! SpaStaff is a free service for job seekers, but the small fee we charge employers appears to stop the bogus variety abusing the system to obtain the contact details of our job seekers. And we continue to check, as far as we can, that our employers and their job ads are all genuine.
We have received some wonderful emails and testimonials from happy job seekers and impressed employers. So as our 3rd anniversary approaches we would like to thank all those who have taken the leap of faith and trusted this new approach to online self-service recruitment – discovering we really are human behind the scenes and ready to help!
---
Friday 11th October 2013
I was delighted to be invited to attend the 2013 GSWS in New Delhi last weekend, where this year 350 senior spa executives from around the globe met to positively impact and shape the future of the global spa and wellness industries. We were honoured by the presence of His Holiness the Dali Lama who, for two hours, addressed the group and had an informal Q&A session with us.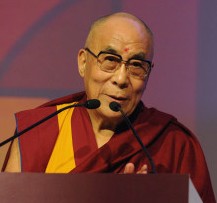 The spirit of the GSWS aspires to being "one of shared purpose rather than individual gain. It is an opportunity to put aside competitive egos and personal business agendas with time and a place for delegates to join together to exchange ideas, debate, and strategize for the good of the industry, the consumers we serve, and the planet we share."
This year's theme was "A Defining Moment". Speakers shared several inspiring defining moments, some personal and others corporate, most related to charitable work or attempts to improve the chances of our planet's survival – while still running a successful business. I think most delegates would agree that the audience with the Dali Lama provided us all with at least one personal defining moment. Wellbeing was the topic and he feels strongly that inner happiness is the root to personal wellbeing. Neither success with material gain nor endless external treatments or experiences is enough – it must come from within. In his view parental love in one's early years often offers the best start to feeling and growing with true inner happiness and wellbeing.
I came away from the summit feeling I had experienced at least 2 defining moments. The first being personal and the second associated with the development of SpaStaff. The Dali Lama is a human being who, wherever he goes, is treated with the most "God Like" care and attention – and yet he continuously preaches that he is just a simple man, with a quirk of destiny. He has every reason to have airs and graces, but he doesn't. He stunned his audience by example, personally demonstrating how all people, especially those in positions of leadership, should behave towards others – with grace, modesty and humility – while chuckling away to himself and with the rest of us for much of the session!
My second defining moment came from the summit itself. Almost 3 years into our new business model, offering an affordable way to self-service online spa recruitment, I arrived at the summit thinking I might be throwing myself into the lion's den, mixing with the global masters of our trade. Unlike His Holiness I feared that I would be given unpleasant truths when asking for thoughts and opinions on SpaStaff's future potential. However the reality was quite the reverse – I was welcomed by the regular community of delegates, listened to, encouraged and supported – even by competitors. The delegates I spoke to confirmed that SpaStaff.com IS the way forward into the 21st century for spa recruitment - thank you GSWS 2013!
---
Monday 03rd June 2013
I support a minimum wage for all spa therapists – whatever their nationality – but will the new regulation for a minimum monthly $1,000 wage set by the Bali Agency for Placement and Protection of Migrant workers (BP3TKI) achieve this for the Balinese?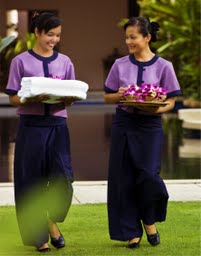 Since salaries are agreed before contracts are signed, it must be assumed that workers are choosing to accept low wages, and this is because the legal monthly minimum wage back home can be as little as £240* (approx. $360USD). But I am told this minimum only applies to full time workers, and speaking with therapists on my travels I hear some employers falsely register staff as part time even though working full time hours. So the incentives to find better paid work abroad are very strong.
The Indonesian government controls their migrant workers by making it compulsory to secure work overseas through one of the many licensed agencies - agencies which charge both the job seeker and the employer. The job seeker usually has to pay for a training course as well as for their special passport and exit visa – and if they can't pay this from savings it can take more than 6 months of earnings to repay. Agencies and government clearly both benefit in the name of "protecting" the employee.
But what "protection" can the BP3TKI provide the job seeker overseas? Even if their housing is free, is it to a reasonable standard? Do they receive their salary and benefits when they should? Are they exploited in more sinister ways? BP3KTI insistence on registering all employees with the local Indonesian consulate may just prompt the smaller but "good" employer to recruit from elsewhere and the practicalities of a worker getting time off to travel and notify their embassy of their grievances will in most cases be impossible. Moreover, as Lex Mundi** says, Indonesian court decisions are not enforceable outside Indonesia anyway…
A $1000 per month minimum wage, secured via the agency, may encourage more therapists to leave the country through the correct channels - but still does not guarantee they won't be exploited. It can be argued that the new regulation simply ensures that government and agencies are cashing in on the export of their own high value people.
Spa Staff's database includes many excellent Indonesian therapists. They deserve freedom of movement without incurring financial charges from their own government or agencies. We encourage all employers not only to pay at least the required minimum wage of $1000 but also to pay the job seeker's costs so they can start employment free of debt. We would like to hear from any therapist who feels exploited or abused in any way by their employer as well as from those who have a good experience to share.
*Minimum wage is set by the individual province and for 2013 varies from £60 in West Java to £150 in Jakarta with Bali set at £80 per week. Source: wageindicator.org
**Lex Mundi is a world network of independent law firms with experience in 100+ countries
---
Friday 19th April 2013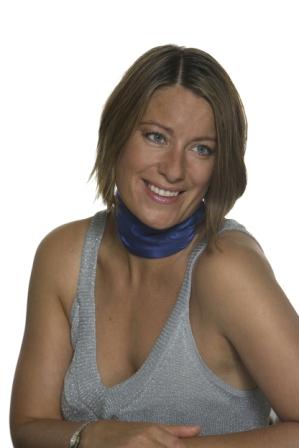 "A fundamental challenge facing Spa business is the lack of people with the right skills to fill management level positions." Anna Bjurstam writes:
The driving force behind any spa's success is the Spa Manager/Director; the captain of the ship - his or her way of leading the business will make or break the spa. An expert knowledge of spa and wellness and strong people skills is not enough for a leading spa manager, who also needs to be on top of operations fundamentals, customer service and be an excellent manager, administrator, able to act on performance statistics, (KPIs), and ultimately, possess the wisdom and confidence to lead the team through the inevitable ups and downs. The key shortcomings of most aspiring Spa Managers – according to a recent survey – are hard business skills such as strategic planning, spa finance, revenue management and marketing. So in order to stand out in today's tough, competitive job market, education is paramount…
Three typical sources of spa managers:
1. Hiring someone from outside the spa business
Since most spas believe that on-the-job learning and mentoring are still the most important ways for spa managers/directors to gain their skills, this is the challenge with hiring someone with the right education but yet outside the spa business.
2. Recruiting a spa management graduate from university or college
There are approximately 64 spa management-related degree programs available in universities, colleges, and schools around the world. Most of these programs are still new and have very little recognition among the spa industry and are as not as well-connected as they need to be. These courses are usually taken prior to entering the workforce.
Managers/directors who come into their jobs directly out of a university/college degree program or out of a non-spa job do not come equipped with a deep, first hand understanding of the spa world and its intricacies. So while these managers/directors may be strong on hard skills like management, finance and marketing, they are often weak on the soft skills (such as understanding of the detail of spa operations) and people skills needed to manage the therapists and clients in the spa.
3. Promoting existing spa employees into management positions
Providers of continuing education services are also new, fragmented, and constantly evolving, and there is no one "proven" model for effectively delivering training to employees already in the workforce to equip them for senior positions.
Promoting existing spa employees into management roles also has its pros and cons. There are at least 41 providers of spa management continuing education globally. Most are private companies (offering short courses, workshops), but some are schools/universities offering longer professional certificate programs. The challenge with these is that there is still not any well-defined educational or career pathway for entering spa management or worldwide spa management accreditation. Many spa industry executives believe promoting from within is a very successful and desirable model for sourcing managers because people who have already worked in the spa have a deep, first hand understanding of that spa's culture and operational structure. They can bring that knowledge to their management role, and for this purpose shorter spa management courses are ideal. On the other hand, for a person without spa experience seeking a management position, a shorter course is unlikely to be adequate.
What about online education?
Online education is increasing fast and is clearly the future in education. While you lose personal contact and the discipline of someone else telling you exactly what to do, what you gain is time, flexibility, support whenever you need it and the chance to study the way that suits you.
Raison d'Etre has worked with more than 100 spas in 60 different countries, created eight of the world's best known spa brands and educated over 150 spa managers in the past 8 years. Our bespoke spa training has strongly contributed to making each of our spas profitable and sustainable. One of the company's core values is to "Grow People" and our commitment to this and to meeting the needs of the spa industry has led to the creation of an online and easily accessible spa management education programme. Our mission is to share our spa management knowledge and contribute skills that will make the spa management market stronger by helping to solve the problem of under-educated spa managers.
The center of the Raison d'Etre Spa Management Online Course is reality based training, built on the solid operational experience of the senior industry experts who have created this course. Market orientation is crucial and so the course is updated every year following global spa management research. We teach all the key steps to success in spa management and provide the best tools, ideas and strategies for the student's future spa while developing their own confidence and leadership skills. The students leave with a customized and successful business plan for their own spa.
This is only one of the courses on the market and there will be many more in the future as the spa and wellness industry grows. Along the way, the Global Spa & Wellness Spa Management committee will continue their work in improving the spa management workforce system.
Board member, Global Spa & Wellness Summit
Committee member, Spa Management Education committee
Vice President, Six Senses Spas
Owner, Raison d'Etre

Resources:
2012 Research Report: "Spa Management Workforce and education: Addressing Market Gaps"
---
Thursday 14th March 2013
At the recent Spa and Wellness convention among the hot topics discussed by the "Top Brass" one stood out as being vital to ensure finances are kept in line – payroll costs.
Charlie Thompson, Chairman of The Spa Business Association offers his advice: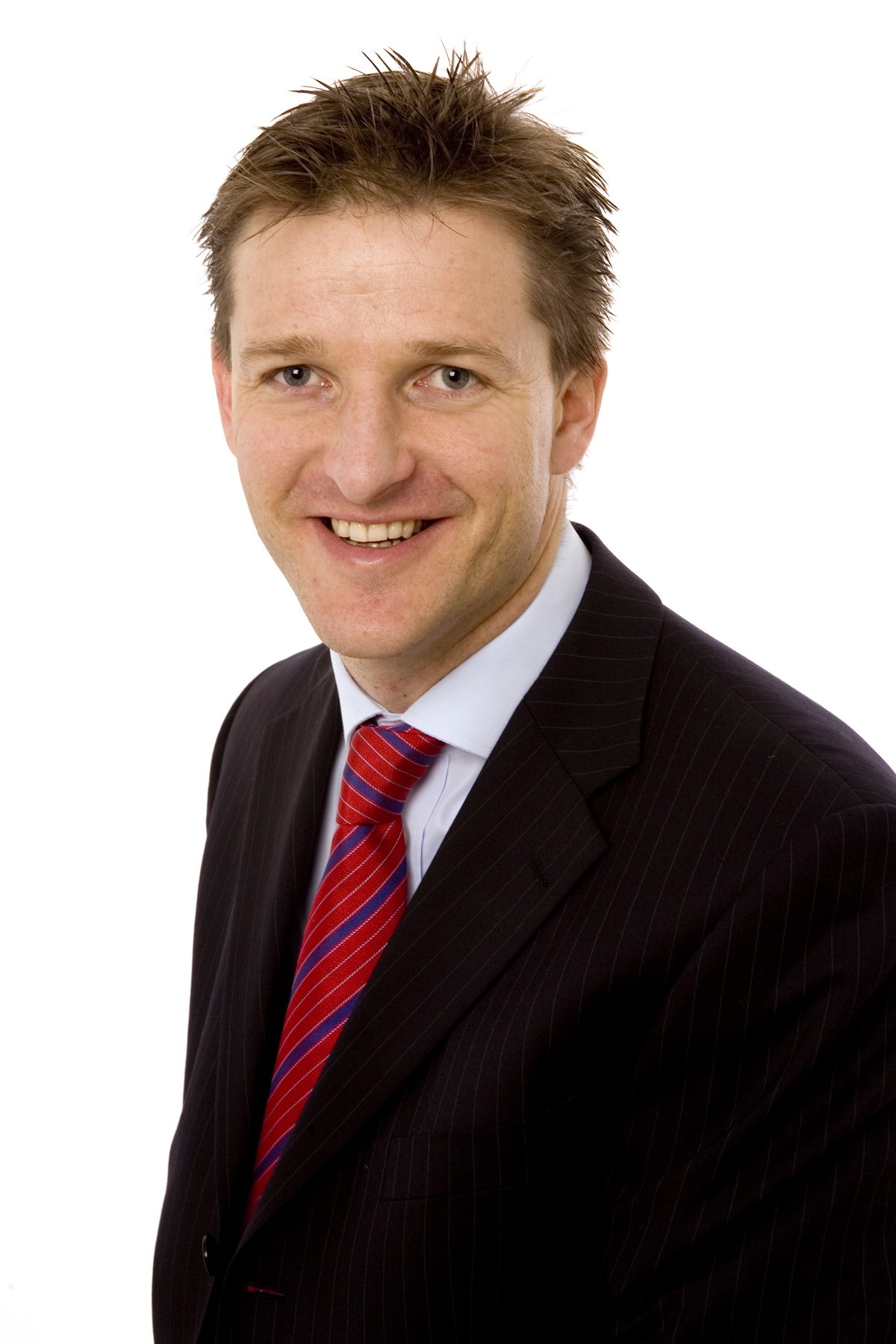 "Focussing on making profit in our industry is, in these tough times, about recognising when revenues are challenged and reducing costs quickly to match.
Payroll costs, so often considered fixed, must be flexible to peaks and troughs and the Spa Business Association has witnessed too many spas fail by doing too little in the early stages.
A strategy of 'Hope' will cost you a lot of money, so always consider which shift on the rota you would drop if things get tough, and where you will add an extra shift when revenue picks up.
Keep a close eye on booking patterns for each day of the week and calculate the "Revenue per FTE (full time equivalent)" for your whole business, and for each member of staff on a monthly basis."
So efficiency of staff usage makes the difference between profit and loss, with payroll cost ideally 40%- 45% of revenue. Managers need to study booking patterns to forecast busy times, but staffing should always allow for a late booking client. According to the experts each therapist should be "hands on" for 70% of their shift - allowing for breaks and set-up times. Less than this and you have too many therapists and more than this and you are likely to be turning away business.
Jobseekers take note: the best jobs - and job security - are with well-run spas!
---
Monday 28th January 2013
I am sure SpaStaff.com is not alone with the opinion that it is with some annoyance that we receive almost daily emails urging participation for spa networking events around the world – so many that it becomes junk mail. The growing trend for new show locations is combined with the recent introduction of mini speed-dating style meetings. These are sometimes held in exotic surroundings and usually financed by the seller's participating fee thus offering free attendance to the purchaser.

The annoyance really stems from the fact that we would love to network with purchasers knowing that all of them require spa staff for their salons and spas to function at all. I also believe that the purchasers would like to meet us and hear how we can assist them with recruiting quality staff. But we are very unlikely to cover our costs at the same rate as product companies who may need just one trade order to cover theirs - so it becomes an unrealistic option for recruitment companies to be treated in the same way as other "sellers".
Spa Staff did attend 2 London trade shows in 2011 to launch and increase awareness throughout our first year. We did indeed meet both job seekers and employers in large numbers but when translated into financial benefit we now know it was not worth the outlay. As an online self-service system offering a free service to job seekers and a virtually free service to employers we cannot economically justify these expensive shows and mini-meetings. Personal networking is important and I will be attending the Professional Spa & Wellness Convention in London at the end of next month - as a delegate. I know many key figures in our industry and I look forward to meeting with them while making new contacts. Within our first 2 years we already have 1000s of excellent CVs on our database of job seekers from over 40 different countries – and almost 600 international employers have registered with many taking advantage of our free jobs board and database.
We set this website up as an internet service and the web is certainly working well for us. We facilitate the direct connection between employers and job seekers – wherever in the world they are - and we have recently created a bespoke system to fast track job seekers into Steiner cruise ship training. However, as I am sure all recruitment companies agree, it would be helpful if event organizers would recognize the proportional difference in financial value to our business compared with that of product companies when selling space for stands at shows or inviting us to take part in expensive networking meetings.
Events exist to make a profit – profit for the organizers and profit for the stand participants/sellers. But they promote the events as offering a service to their visitors by creating a market place for all their business needs. However, by pricing out recruitment companies I believe they are missing out a key ingredient – the chance for spas and salons to meet us – the people who advise and assist with one of the most important factors to a successful business – the recruiting of good therapists.
If you are an employer or a job seeker who would like recruitment companies to attend events please take a moment to comment on this Blog!
---
Friday 23rd November 2012
By Miranda Allard CEO Spa Staff.com
As I slip towards my more mature years I have become an avid reader of anti-ageing articles. Whenever I see the words "'wrinkle" and "cellulite" my attention is caught!
In my role as CEO of two other spa related websites I find myself trying, testing, judging and writing about spas and their products. It is always hard to recommend something for everyone.

We know that most anti-wrinkle creams include peptides which claim to help eliminate wrinkles by promoting collagen production and which in turn plumps and firms the skin. To enhance the results of these products, manufactures developed Galvanic machines which until now have been solely for use by salon trained therapists offering wonderful, though expensive treatments. Regular Galvanic facials cleanse and improve the skin's ability to absorb and benefit from these wonderful serums, gels and creams by the input of direct electrical current of positive and negative ions through your skin pushing the anti-aging product deeper into the dermis. However, in this time of recession, many clients are giving up their expensive salon visits.
The latest "buzz" in the press seems to be about smaller versions of these large and expensive salon machines – to be bought and used at home. These home devices are not just Galvanic - some stimulate muscle tightening, while others use IPL hair removal techniques, laser to rejuvenate skin and even ultra sound to melt cellulite.
I have tried and tested a Galvanic home device said to be used by Brad Pitt and other A List celebrities. This particular make has two machines – one for the face, neck and smaller areas of the body and the other with a broader surface for tums, bums and thighs. I heard about this machine from a distributor visiting Professional Beauty in London last year – she was looking to supply self-employed therapists who could neither afford nor manage the large industrial size machines – but may still want to offer Galvanic treatments to their clients.
It turns out that this neat little machine which fits into the palm of my hand could be an ideal product for therapists to sell directly to their customers – either as a maintenance treatment between salon visits or indeed to offer as an alternative to those whose custom you may otherwise lose. Being tempted myself, I bought one to see if it really worked. I am always sceptical so I used it on the crow's feet of one eye and the flab of just one arm so I could compare the difference – all I can say is that one eye has fewer wrinkles and the circumference of one arm is distinctly less than the other!
Manufacturers have been very inventive during this widespread recession by introducing an economic alternative. So my advice is to take advantage of this new trend and stock up on the wide variety of devices now available and show your clients how to get the best results!
---
Thursday 04th October 2012
In the 12 years since Spa Staff started as a traditional recruitment service I have seen a significant change in the all-important interview process in the International market.

One of the frustrations of international recruitment was the inability to interview a promising candidate from outside the UK where our offices are based. Occasionally we were lucky enough to find a job seeker who was already in the region so they could be interviewed by the employer directly, but all too often great staff could not easily meet and be matched up with their interviewers.
Recent advances in technology have done much to solve this problem with the invention of Skype. This isn't quite the same as a personal meeting but being able to be seen during a Skype call has increased the number of international vacancies being filled well.
It has always been a firm belief and passion of mine that the quality of a treatment is more important than a spa's luxury or location. I believe too that treatment quality is not entirely due to the therapist's qualifications and years of experience - their personality and natural ability to perform is what employers should be looking for.
In most places therapists must hold formal qualifications to satisfy employment terms and insurance policies – but how does an employer know how to pick the best? What is the best? The ideal match may differ from one employer to another. Whereas Skype offers the opportunity for a face to face personality match it doesn't help with hands on trade testing. In an ideal world all candidates should have their skills observed and tested – not just to categorize them but to see if they fit with the unique and specific needs of that particular employer. But if this can't be done the employer should check references from previous employers and follow their instinct. If they see on the job seeker's CV that they have worked for a good length of time at a similar type of work place a quick call is likely to influence their decision.
We aim to play our part in providing quality CVs to employers seeking spa staff. We have approved CVs of job seekers from over 43 nations longing to be contacted directly by interested employers. We realize that our self-service approach is a new concept and a change from the usual route of expensive advertising and agencies. But it is much faster and more affordable giving employers direct access to job seekers. Registration, posting job ads and searching our database is free and for a small fee* contact details are released, Skype calls made and vacancies filled!
Miranda Allard, CEO SpaStaff
* 12 months of unlimited CV contact details costs only £500, or a single set of details just £100.
---
Saturday 28th July 2012
by Sughra Khaliq CEO Ameerah Clothing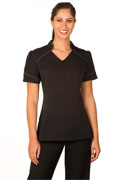 We at Ameerah Clothing advise our salons and spas with their uniform choices and the most frequent question we have to work with is: "which style will suit everyone…?"
We are aware different colours and shapes flatter some and work against nature for others and that you simply cannot please everyone all the time. We try hard and it does happen – but rarely. We usually recommend that the decision maker listens to staff opinions while being firm and confident with the final choice. The uniform must be professional, represent the right image for the business, be within budget and then of course, the team need to look good and certainly feel good while wearing it. In our experience, independent research is important but it can add months onto the final selection. Have a good look online, get some brochures together and try to narrow it down to about 5-6 samples. Most uniform companies should let you have a sample which you can hold onto until you've made a final decision.
Colours can be tricky so your samples should include the usual black, chocolate brown (which seems to suit everyone), a deep red (which also suits many), a nice professional grey and if you are into pink as everybody seems to be these days then find a pink one too. You could push the boat out and have the same design in two colours. Most companies offer most of their designs in a variety of colours. At Ameerah we've done this on many occasions and supplied the same uniform in two colours to the same salon – I recall one particular salon that had red days and grey days!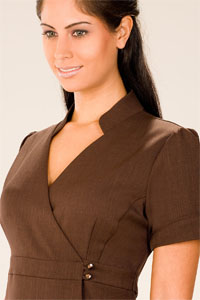 Style wise, the traditional high neck with mandarin collar doesn't do most of us justice so I would avoid this if you have a big team to consider. Anything with a slightly lower neckline will be far more flattering so a v-neck, a wrap over style or a square neck works well. Design and detail is very important so choose simple sleeves which may include some design detail but without splits on the outside edge as these don't seem to last long and the stitching will come out with wear and tear. A flattering band, simple bow or even darts just under the bust will flatter most shapes and sizes and gives tunics an attractive feminine look. Most bog standard tunics with no design innovation will do nothing for most figures – even if you are slim. A tunic with a belt or tie back helps to tailor the garment to the individual.
My final tip is to suggest that the purchaser should always be willing to have a tailor made tunic for the larger therapist. To have a bespoke uniform will make them feel special rather than the odd one out.
---
Friday 15th June 2012
Miranda Allard
CEO Spa Staff.com
In this first blog I'd like to personalise our new website with a warm welcome from the team behind the machine! Though useful information of how to use this automated system can easily be found through our page links, we are human behind the scenes and are ready to answer emails and offer help whenever you need it.
Our aim is to speed up the process of recruitment for both job seekers and employers but we hope our blog becomes a "must read" for anyone interested in spa news and related issues. We'll have guest bloggers, interviews with industry leaders and hints and tips from spa staff on location. Trends in spa fashion will be featured, along with product news and views, discussing issues from saving our planet to how best to serve clients with special needs.
Contact us with ideas, questions or news - Spa Staff is a global website serving jobseekers from 43 nations and employers from over 40 countries - we welcome feedback through our "Contact Us" page. We look forward to hearing from you and hope you enjoy the benefits of this new fast, efficient and affordable way to recruit!
---